Travel Tales: The Amazing Race through Western Europe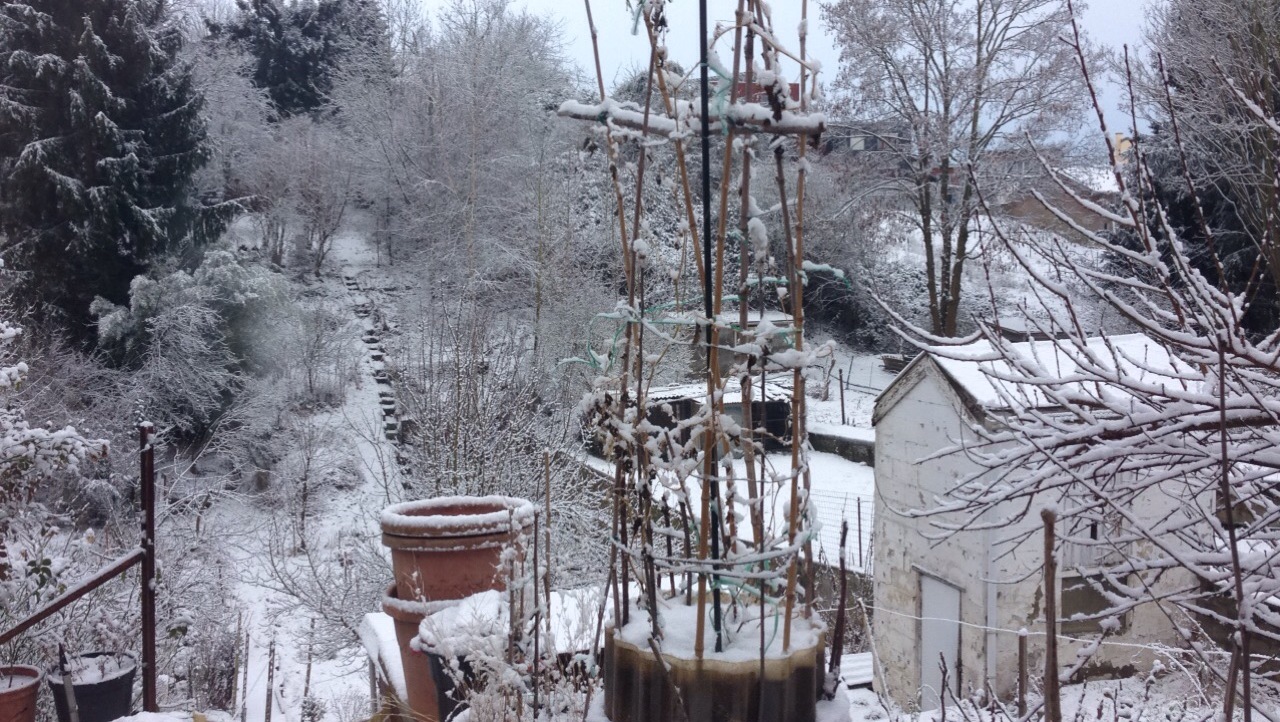 Stephanie Luong takes you on a month-long journey through Western Europe, where you and your luggage will both come back five kilograms heavier, and your bank account noticeably lighter. This is the ultimate indulgence in eating, sight-seeing and shopping.
This was my first overseas trip – and I went all out. At the beginning of December 2016, I flew from Sydney, to Hong Kong, and to Switzerland, where I spent two days. From Switzerland, I ventured to Brussels in Belgium, and this is where my amazing race through Western Europe began.
Belgium
Liege
I kicked off my journey at Liege, where an abundance of markets that sell all sorts of sweets and hot food are the norm. The pâté, escargot with garlic parsley butter, champagne and fries (pommes frites) are a must in Belgium.
Are you a dog lover? Well, you'll feel at home in Belgium! In the gloomy weather, you'll commonly see owners pushing their beloved dogs in prams, and walking them inside shopping centres.
Maasmechelen Village Outlet
I came to Europe for a white Christmas, and Maasmechelen Village Outlet did not disappoint! This outdoor shopping experience has entertainers singing and dancing through the 'streets', which are elaborately decorated with Christmas lights and artificial snow – what more could you ask for?
Here you'll find a mixture of international high-end stores to local treasures, as well as hot chocolate carts to keep you warm as you shop. At these outlet prices, you're sure to pick up some real treasures.
France
Paris
The crème de la crème of European tourism, here I visited the Eiffel Tower, Christmas Markets, the Arc de Triomphe, Sacré-Cœur Basilica, Avenue des Champs-Élysées and the Louvre.
While many of these are tourist hot spots that make locals turn up their nose, it is undeniable that they are the best places to take Instagram-worthy, wanderlust-inducing photos, and surprisingly, they are also the best sources of food. While visiting the Eiffel Tower, you will also find that mulled wine is sold in every second store of the Christmas markets. After you fill up on all that the markets have to offer, take a walk through Avenue des Champs-Élysées, where you'll find high street shops and luxury flagship stores such as Louis Vuitton. I recommend visiting the perfume landmark, Maison Guerlain, for a beautiful sensory experience, and Ladurée to get the most satisfying macaron hit.
If you ever need to work off those macarons and mulled wine, take a trip to Sacré-Cœur Basilica. I recall doing the most exercise I'd ever done by climbing the steps for a beautiful view of all that Paris has to offer, before taking a trip back in time and embrace the life of the royalty at the Chateau de Versailles (Palace of Versailles). Here you'll find an immensely overwhelming 18th century palace, decked out with a chandeliered Hall of Mirrors and fountain show.
Monaco
A place to go sight-seeing and walk up thousands of steep stairs, you'd best be wearing your comfiest shoes. You'll find frescoes, sculptures and extravagant displays of gold and marble. Go exploring! You'll find the most beautiful view of the French Riveria at the Oceanographic Museum, and Rocher de Monaco.
The Netherlands
Amsterdam
Jump on a bike and pedal your way through Hazel and Augustus' dream location. Walk through the side-streets of Amsterdam-Centrum, and visit all the shops full of knick-knacks –and you'll find what Amsterdam is most famous for. Go on a canal cruise for the ultimate sight-seeing experience. For a high-end shopping adventure, head to De Bijenkorf luxury department store in Dam Square, and damn is correct. A must do is the Anne Frank House; a truly moving and special memorial to human perseverance. You don't need to be a history buff to appreciate the meaning of the experience – you'll just need to book your tickets well in advance.
Italy
Milan
This is not all about the trendy shops and designer clothes. The history of Milan is astounding, and visible everywhere. Visit Duomo di Milano and Galleria Vittorio Emanuele II for out-of-this-world architecture. During Christmas, there are markets all around the Duomo. Let the decadence of Italian cuisine warm your tastebuds as you sip on a hot chocolate and nibble on cinnamon pastries, while you explore this epoch-making city.
Experience an internationally refined touch to our classic Macca's - McDonald's in Milan has a great range of vegetarian and vegan options, as well as a Nutella burger! I recommend trying both of these, but perhaps not at the same time.
Germany
Cologne
I blame my stop in Germany for the five kilos that I gained from eating Currywurst with French fries - German goodness in the form of a fried Bratwurst seasoned with curry ketchup and a side of salty fries. This was probably the highlight of my trip.
England
London
Whilst London is not part of Western Europe, I thought it was worth including. I took a ferry from Paris at 2am in the December winter. After overcoming the extreme cold, sea-sickness and customs at 3am, I finally made it to London. Here, I purchased The Original Bus Tour tickets and off I went exploring the home of Hugh Grant's Prime Minister. My top experiences were the Jack the Ripper Walking Tour (not for the faint-hearted), Primark (for all your splurging on amazing fashion for affordable prices) and Oxford Street.
From this trip, I've learnt that it's definitely important to bring gloves for the winter! It is unforgiving in Europe. Most of my expenses for this trip were in food and accidental splurging in luxury department stores. The majority of this trip was sight-seeing, and it generally is free. I definitely recommend travelling to Europe during the Christmas period. The white snow, Christmas lights and markets are remnant of a Christmas spirit only seen in movies, not alive in Australia.
Stephanie Luong is a second-year combined Law/Communications (Social and Political Sciences) student, who is most likely asleep right now, or at any given moment really.